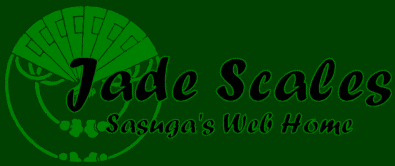 Update: 10-1-05 New pics in Finished Gallery.

© 2003 B. Winsett

| | |
| --- | --- |
| | May contain images of a sexual nature, if you are offended by such images or are under the legal age to view them in your area, don't look. Click one of the links below for visual fun! |


This page rated P for sudden appearances of Pippo!
Hosting graciously provided by Lava Dome Five, your source for large scaly things that like to step on you.
sasugakirin (at) gmail (dot) com